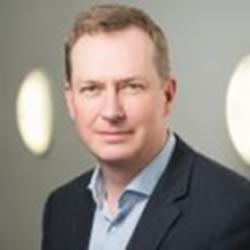 Scot Gardner
Chief Executive (UK & Ireland, Cisco)
In August 2016, Scot Gardner was appointed UK & Ireland Chief Executive of Cisco.
Prior to his current role, Scot was Vice President of Global Service Provider Segment Sales at Cisco in the Europe, Middle East, Africa & Russia (EMEAR) region. The Global Service Provider segment represented one of the largest and most dynamic markets for Cisco in the region, spanning telecommunications, mobile and cable operators, broadcasters and content providers, as well as cloud and managed services providers.
Scot has over 25 years of experience in the Oil & Gas industry, consultancy and technology start-ups. Since joining Cisco in 1997, Scot has held roles in sales, sales management and business development. For the past 11 years, he has held Director and Executive level sales roles in Public Sector, Financial Services and, more recently in Service Provider, including leading the British Telecom account team. He is a pioneer for collaboration, leading teams to succeed in complex market environments.
Scot holds a Masters degree in Engineering from Birmingham University, an Honorary Doctorate from Buckinghamshire New University and is an Alumni of the Stanford Graduate School of Business.