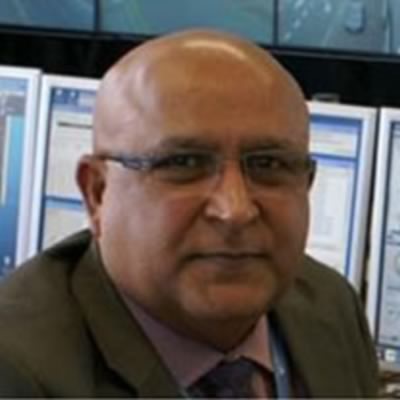 Sunil Budhdeo
Transport innovation Manager (Coventry City Council)
Sunil has over 35 years' experience in the Traffic, Transport and ITS Industry. He joined GEC Traffic as an Installation Engineer, progressing his way up to a Maintenance engineer for traffic signals and Car Park Equipment
After several years working within the Industry, he joined Leicester City Council as a technician.
Working up the corporate ladder at Leicester, as a senior Engineer his role was to set standards within the industry and Local Authorities. As a key member of the Sector Schema standards committee, he helped in paving the way forward for the industry to have a common and progressive standard for all operatives.
After joining Nottingham City Council as an operations manager, his work to set some standards for the industry carried on and successfully delivered the most efficient tram network, the first Colour and Symbolized Car park Guidance system and the first digital Bus lane enforcement system in UK.
Joined Coventry City council in 2010 as UTMC Manager, responsible for the UTMC , Highway Network Development team and Managing the Response and Monitoring services .
Successfully completed the 4G Mesh network in Coventry, introduced Pay On Display Machine, RTPI, CCTV, ANPR Cameras and Wireless Vehicle Detection that use the 4G Mash network for communication.
Successfully completed various project, funded by the European Union FP7& H2020 programme. Exploited the technology to secure funding for other CAV projects funded by Innovate UK and the DfT such as UK Autodrive, UK Cite and Parking Platform with other key partners. Supporting Coventry University with their transport related R&D projects.
A member of the UTMC Standard and specification development group, TDI & TTF group and Chair of Siemens User group and the Siemens user group, the desire to be innovative and set a high standard within the Industry carries on.