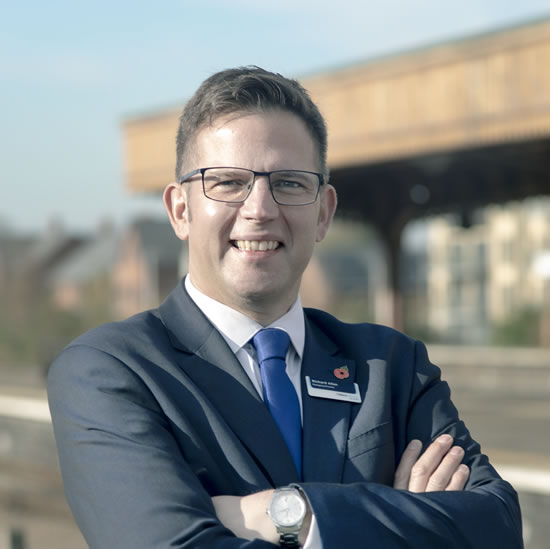 Richard Allan
Managing Director - Chiltern Railways
Richard was appointed Managing Director of Chiltern Railways in October 2020 and is a member of Arriva's rail leadership team.
He was Deputy MD at the Northern rail franchise for four years, and held several Director roles at Northern including Commercial Director, People and Strategy Director, and Regional Director, during more than a decade with the second biggest train operator in the UK. Richard first worked in rail with GNER on the East Coast Main Line.
Richard was a member of the CBI Yorkshire & Humber Regional Council from 2018 to 2020, and raised over £17,000 for the Railway Benefit Fund (RBF) by cycling from London to Paris in 2016 and Paris to Geneva in 2018. He is married with two teenage children.