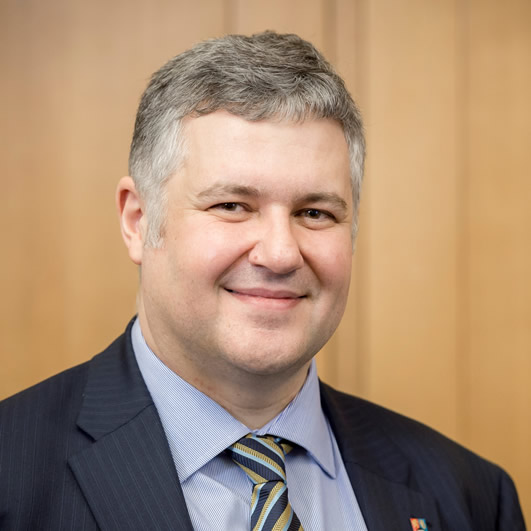 Prof Clive Roberts
University of Birmingham
Professor Clive Roberts, FIRSE FIET
Head of School of Engineering, University of Birmingham
Director of the Birmingham Centre for Railway Research and Education (BCRRE)
Lead for the UK Railway Research and Innovation Network (UKRRIN)
Clive is Professor of Railway Systems and Head of the School of Engineering at the University of Birmingham. He is Director of the University's Birmingham Centre for Railway Research and Education, which has over 180 researchers. He works extensively with the railway industry and academia in Britain and overseas.
Clive leads a broad portfolio of research aimed at improving the performance of railway systems, including leading the UK Railway Research and Innovation Network (UKRRIN) – a £92M academia/industry collaboration, as well as initiatives to encourage SMEs to work in the rail sector. In 2017 his group was awarded the Queen's Anniversary Prize for Further and Higher Education for supporting the UK and international railway industries. His main research interests lie in the areas of railway systems research including: railway simulation and test, future control strategies, traffic management and operations, condition monitoring, data integration and cybersecurity, power system design and energy efficiency, and overall system integration. In 2021 The University of Birmingham will took over the operation of the National College for Advanced Transportation and Infrastructure – an initiative that Clive has been instrumental in driving forward. Clive has publisher over 200 refereed papers and written numerous government and formal reports.
Clive is a Visiting Professor at Beijing Jiaotong University and Universiti Tun Hussein Onn (Malaysia). He is a Fellow of the Institute of Railway Signalling Engineers (IRSE) and serves on the IRSE Council, Fellow of the Institute of Engineering and Technology and co-chair of the IEEE Technical Committee on Railroad Systems and Applications. He is the founder of two university spin-out companies, both of which have proceeded to receive industry investment. He is a member of the Advisory Board for the UK Railway Industry's Technical Leadership Group (TLG). Clive has made a significant contribution to the 2020 UK Rail Technical Strategy (RTS), and is responsible for one of the five national priority themes: Optimised Railway Operations. Clive serves on the Advisory Board of the National Railway Museum in York. He is a member of the Technical Advisory Panel to the Board of SMRT (Singapore), a Technical Advisor to Guangzhou Metro (China), the technical arbiter for the Johor Bahru–Singapore Rapid Transit System and safety advisor the Dubai Road and Transport Authority.