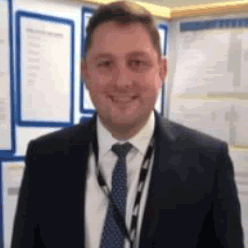 Matt Rice
Head of Strategic Planning (Network Rail)
Matt graduated with a degree in a Management, Economics and History from Aberystwyth University.He started his rail career by becoming a Maintenance Manager at Network Rail in 2005 and has 13 years of experience in the UK rail industry.
Matt has subsequently undertaken several high profile roles at Network Rail, including a 2 year role as a Programme Manager for Network Rail Consulting in Dubai.
He started his current role of Head of Strategic Planning for the London North Eastern and East Midlands Route in March 2017, where he is accountable for the strategic planning and network development across a route which includes 20% of the UK rail network.