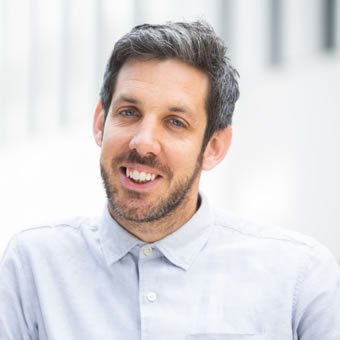 Matt Gough
Innovation Director, Mace
As Innovation Director for global construction and consultancy company Mace, Matt is leading the company in its ambition to catalyse the next evolution of the construction industry. Focused on the disruption of Mace's traditional business model across markets and geographies, Matt is at the forefront of the company's digital transformation, and re-defining how Mace designs, builds and operates the built environment it is responsible for.
At Mace, the company was founded 'in pursuit of a better way' for the industry, and this mission statement continues to inspire the culture of innovation across Mace, a culture that Matt is responsible for maintaining. With a focus on increasing productivity and improving all aspects of our delivery in direct response to the climate emergency, Matt's is working closely with clients, suppliers and colleagues to ensure we rise to the challenge of transforming the construction industry to meet increasing demand and diminishing resources.
Prior to the innovation role, Matt supported the top line growth of Mace's construction business from £600m to £2bn in 2017, and played an important role in entering new markets, and securing the business' growing reputation as the leading innovator in the UK construction industry. His career started in digital, having studied computing as part of his degree, and he is now aligning Mace's interests with the innovation and technology being driven by the digital sector, as part of the transition to Industry 4.0.
Within the industry, Matt takes part in a number of industry initiatives and boards, including a strategy board representation for the Infrastructure Innovation Partnership (i3P), and the Construction Innovation Hub, a UK Government-backed initiative aimed at transformation of the UK construction sector.