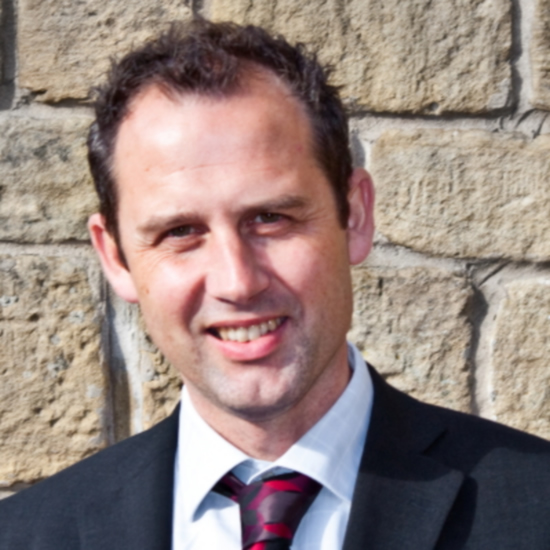 Julian Jackson
Planning, Transportation and Highways (City of Bradford)
Julian Jackson BA (Hons) DMS MRTPI
Julian Jackson is Assistant Director for Planning, Transportation and Highways at the City of Bradford Metropolitan District Council and is a member of the Place Department's Management Team. He has been in post since March 2009. Before coming to Bradford he was Head of Development Services at London Borough of Enfield and prior to that worked for the London Boroughs of Hackney and Southwark.
Julian is originally from Wakefield and gained his degree in Town Planning from Leeds Metropolitan University. In addition to his Planning degree Julian attained a post graduate Diploma in Management Studies from the University of Westminster. He is a member of the Royal Town Planning Institute.
Julian has a wealth of regeneration and planning experience working on large scale residential, commercial and mixed use schemes which have contributed to the urban regeneration of town and city centres. Before Bradford his experience has predominantly been in the capital working in inner city environments as well as the more suburban areas of London.
Julian's 25 years of diverse experience has ranged from overseeing of commercial schemes of significant scale in the City fringe area of London to Premiership standard sports facilities in the Green Belt. He has also worked on master plans for the regeneration of areas in east London including involvement in the Olympic proposals for regeneration of the Lower Lea Valley, co-ordinating Hackney's handling of the Olympics proposals at outline application stage. Julian worked in partnership with the Greater London Authority and English Heritage on producing one of the very first Area Action Plans in London. In his management roles Julian has a successful track record in service and performance improvement.
Since his arrival in Bradford Julian has been committed to ensuring that the Planning, Transportation and Highways Service supports the Council's key priorities of transport , regeneration, education and skills. Julian has taken a leading role in delivering regeneration schemes in Bradford including the award winning City Park, the Broadway Westfield shopping centre and the introduction of flexible planning regime for Little Germany. As well as leading on the Bradford Local Plan Julian is committed to improving Bradford's connectivity within the Northern Powerhouse and to the rest of the UK. .
Julian takes a lead role in West Yorkshire and the Leeds City Region, working closely with the Combined Authority on Planning, Regeneration and Transportation issues and he currently chairs the Leeds City Region Heads of Planning group.