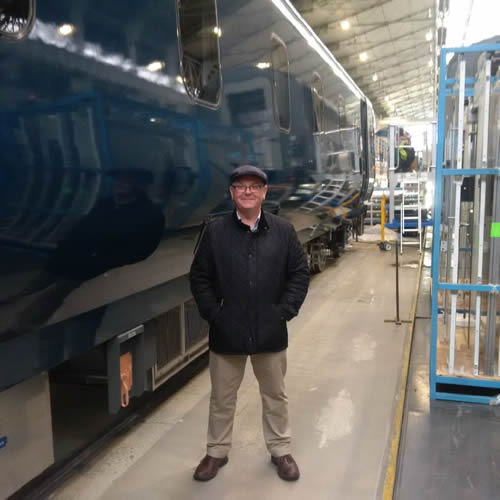 George Davidson
Rolling Stock Programme Sponsor (Transport Scotland)
Career railway rolling stock engineer joining British Rail Engineering in 1975 then working with British Rail through to privatisation in various rolling stock engineering and maintenance roles.
Joining Transport Scotland in 2006 on the formation of the transport agency within the Rail Directorate providing in-house technical consultancy for rolling stock and operations.
Recent activities; was part of the Transport Scotland team who procured both the ScotRail and Caledonian sleeper franchises, the Class 380 EMU, Class 385 EMU and Mk5 sleeper vehicle projects.