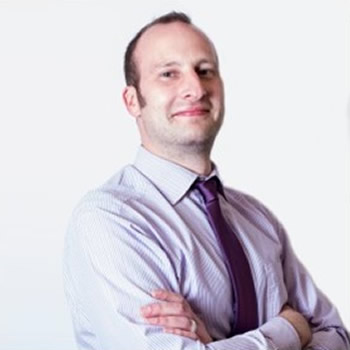 Dan Tipper
Chief Infrastructure Officer - TfW
Dan's leads TfW's Infrastructure Directorate focusing on the Management, Integration and Enhancement of the Core Valley Lines as well as delivering Transport Projects throughout Wales in relation to the wider objective of delivering an integrated transport network across modes. Dan is responsible for the delivery of all infrastructure transformation works completed by TfW as well as the integration of the entry into service with the CVL rolling stock fleets and the ongoing Infrastructure Management.
The newly formed Infrastructure Directorate recognises the growth in TfW's responsibilities for assets as well as the ongoing importance of transformational build projects. Whilst the CVL Programme remains the most significant build, it now sits within a much wider strategic remit, with a focus on:
• developing, managing, and renewing the System Infrastructure
• delivering Major Projects and successful benefits realisation through Programme Delivery
• maintaining the Assets and Facilities, ensuring reliability and resilience, in readiness for Customer Delivery
• providing inhouse project management capability which can be mobilised across TfW Group in support of business projects
The transformation of the Core Valley Lines is an important part of the development of the South Wales Metro and presents a once in a lifetime opportunity to transform the way people live and work in the area. Dan's role is key to bringing together all the moving parts of this complex system, at a time of critical importance in its delivery, with the programme already having faced the challenges of Covid-19. The Infrastructure Directorate is responsible for the construction, commissioning and operation of the CVL Transformation to provide the customer experience Metro will create.
Dan has worked in the rail industry since 2002 with Balfour Beatty, Network Rail and Amey Rail, prior to joining TFW. Throughout his career, Dan has managed the delivery of complex and varied infrastructure projects across the UK. He's worked in Wales Route since its creation and was the Delivery Director for the Bristol to Cardiff electrification project on behalf of Network Rail, prior to joining the CVL Project.